LinBrasil returns for the third time at Milan Design Week!
Sergio Rodrigues' iconic collections come back to Milan, to spread the history and philosophy of the great Brazilian designer, to those who still do not know him. Furniture with classic but always current lines, which relfect the Brazilian tradition, and at the same time sensual, thanks to the accurate processing of a warm
material like wood.
The return to Milan of Linbrasil is also a confirmation of the role that this important designer plays in the
international market and design, presenting the quality behind the design, the attention to the manufacture
and the selection of materials.
Linbrasil is waiting for you in Maroncelli12 Art Gallery, to make you feel and touch the beauty of the design
created by the master who has changes the way of sitting. A special exhibition will be dedicated to the two
protagonists of this year: the OSCAR chairs, named after the legendary architect Oscar Niemeyer, and the Diz
chair, in which sculpture and ergonomics meet.
Waiting to meet you during the MilanDesingWeel18, here is a taste of some of the most representative collections
designed by the master Sergio Rodrigues.
We're waiting for you from 17th to 22nd April 2018
Via Maroncelli 12 – BRERA DESIGN DISTRICT
From 10 am – 9 pm \\ Sunday from 10am – 9pm
PRESS DAY 16th April h4.30 – 9 pm
Activities schedule
April 17
10:00 — 21:00

Exhibition
April 18
10:00 — 21:00

Exhibition
April 19
10:00 — 21:00

Exhibition
April 20
10:00 — 21:00

Exhibition
April 21
10:00 — 21:00

Exhibition
April 22
10:00 — 19:00

Exhibition
Exhibitors
& companies
LinBrasil
LinBrasil is exclusively dedicated to the work of the brazilian designer Sergio Rodrigues and has in its portfolio 56 furniture pieces including the most iconic created by the master throughout his 60 years of work in furniture design.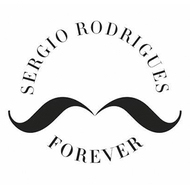 ---
http://www.linbrasil.com.br/site/
international@linbrasil.com.br
Tel. +55 41 3342-1850
Location
Maroncelli 12 Gallery
Via Maroncelli, 12
Milano