TendaArredo Atelier in Brera Design District
Itineraries and suggestions of a noble profession - Gianluca Atzei meets the Design
In the course of the last ten years together with our staff we have had the opportunity to discuss and explore countless times in the news in the field of design concerning the furnishing textiles.
We thus decided that it was time to experiment with projects tailored completed for various customers, proposing solutions capable of furnishing and thrill you pleasantly.
And so that is born TendaArredo Atelier, a space where the search of aesthetic taste meets the craftmanship and where tradition and innovation are always in the foreground.
Modern curtains are packaged with new cuts, revisiting the complex geometries of the tissues, proposals of Patchwork, borders, cliffs and applications of trimmings leaving space our creativity.
Activities schedule
April 17
10:00 — 20:00

Exhibition
April 18
10:00 — 19:00

Exhibition

19:00 — 24:00

Private party

- 10 Years of TendaArredo Atelier, we will celebrate the inauguration of the new ShowRoom greeting our friends with a welcome toast.
April 19
10:00 — 20:00

Exhibition
April 20
10:00 — 20:00

Exhibition
April 21
10:00 — 20:00

Exhibition
April 22
10:00 — 20:00

Exhibition

10:00 — 20:00

Meeting

- Sunday 22 April 2018 - Meeting with "CITA" (Italian Association of Upholsterers and Interior Decorators)
Exhibitors
& companies
Atelier TendaArredo
TendaArredo Atelier in Brera Design District From September 2017 in Via San Carpoforo 4 (in the courtyard) TendaArredo opens the doors of new Milan ShowRoom specializing in "curtains for interiors" with the very latest textile options.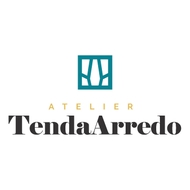 ---
www.tendaarredo.com
info@tendaarredo.com
0039 02 5468063